We provide post-fire cleaning services for homes and businesses.
Post-fire Professional Cleaning
We offer differentiated work in terms of quality and technology. Our specialized staff are trained and dedicated to the needs and characteristics of each client and event.
Post-fire cleaning is carried out using both mechanical and manual techniques.
ChemDry uses high-powered extraction, suction and water-pressure machines that not only clean deeply but also ensure that walls and ceilings are ready to be repainted.
Using our machines and specific cleaning method, we can remove soot (grime) from walls, ceilings, and floors.
We also provide all the monitoring of the service, removing damaged materials from the house, putting them back in their respective places, cleaning windows, glass, frames, doors, furniture and furnishings.
The products we use for cleaning are organic and therefore do not pose any kind of danger - either during or after cleaning.
PLACEHOLDER
What you need to know
Fire not only acts as a destructive heat source, but can also produce corrosive acids with a high capacity to contaminate building materials, installations, furniture and machinery.
Soot is composed of chemical components whose particles, when inhaled, penetrate the respiratory system causing serious health problems - so it is very important to carry out a professional cleaning service to eliminate all sources of contamination.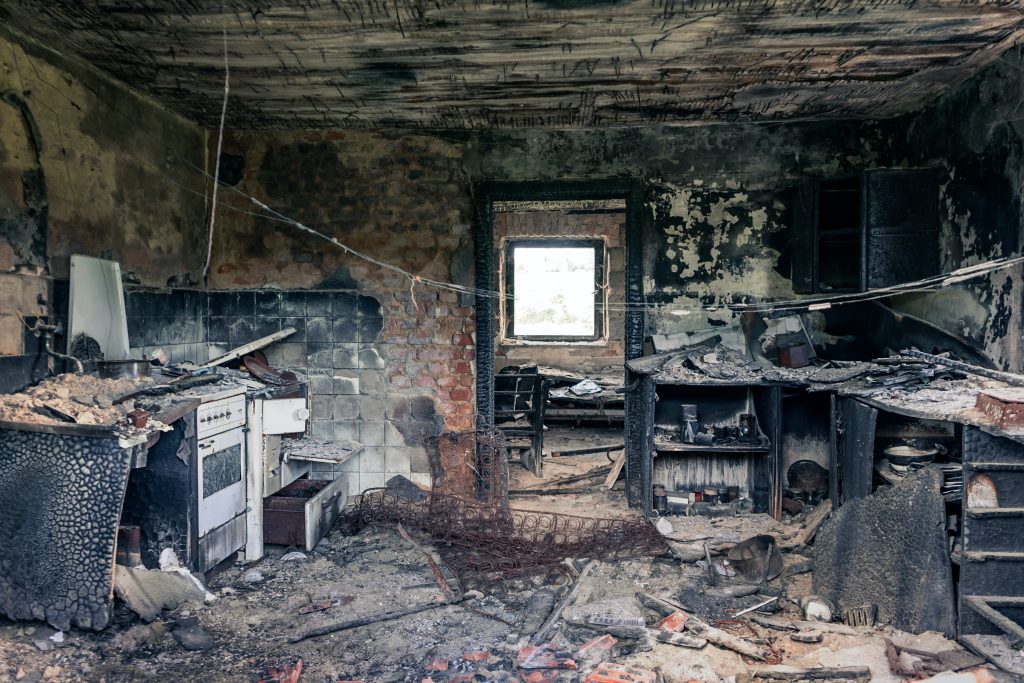 Cleaning and Treatment of textiles and floors - Free Quote
We will come to you and explain our working process so that you can make a decision.